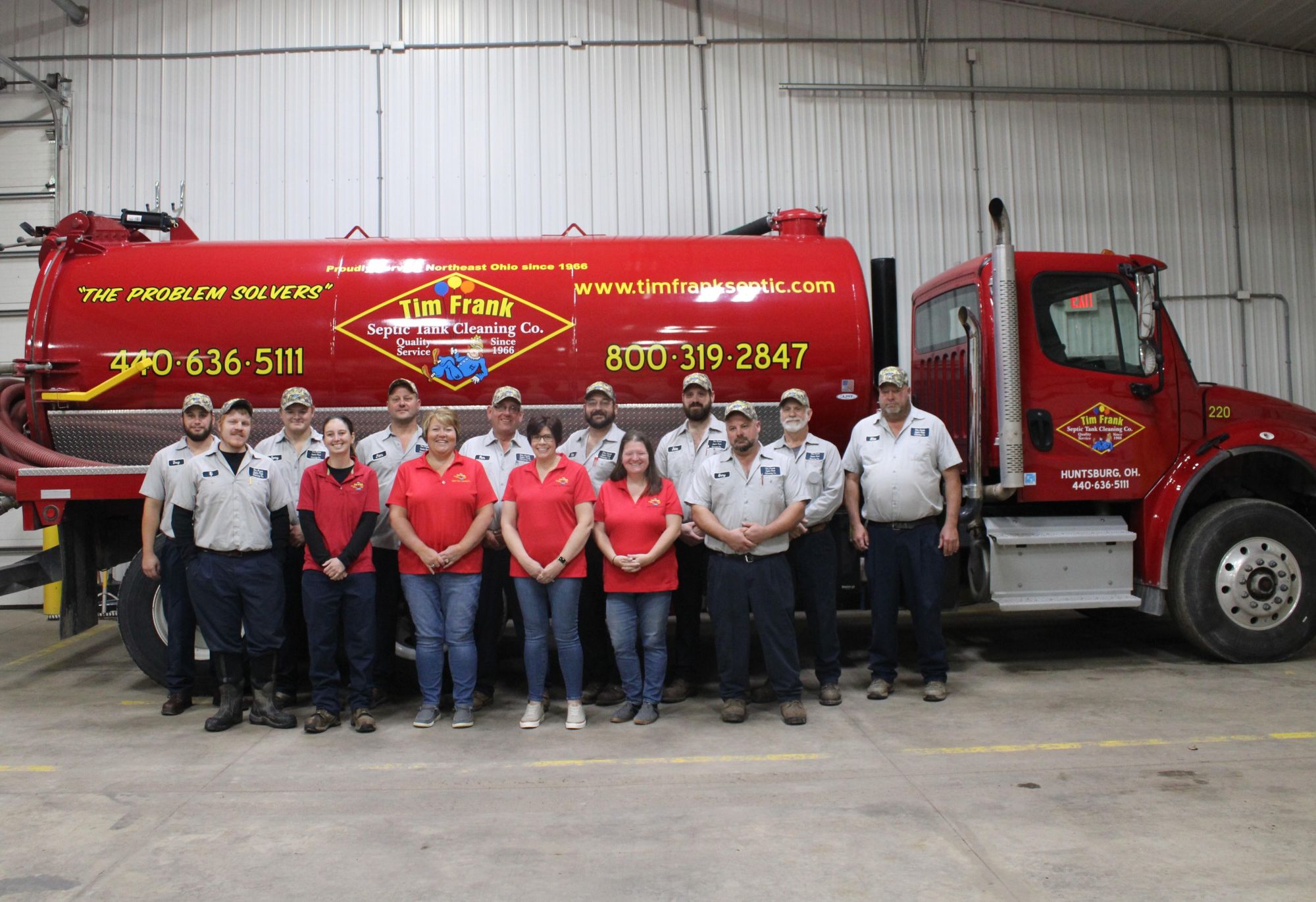 Tim Frank Septic Tank Cleaning Co. has been providing quality service since 1966. We are a family owned, full service septic business providing residential and commercial services in Geauga, and parts of Lake, Trumbull and Ashtabula Counties. We take pride in the work we do and the service we provide to our customers. Excellence in customer service is very important to all of us.
In 1998, Tim Frank Septic was awarded a special award by the Federal EPA for "Outstanding Septage Gathering, Processing and Utilization Services and National Support of Environmentally Sound Compliant Practices". In 2001, we were awarded "Contractor of the Year" from Pumper Magazine (COLE Publishing). Recently, we were awarded the 2016 Angie's List Super Service Award. We also had a spotlight article written about the company in the February 2018 article of the Pumper, which can be found below. The company believes in being involved in the industry that it serves, actively participating in the National Association of Wastewater Technicians, and Ohio Onsite Wastewater Association.
Tom Frank is the President of Tim Frank Septic Tank Cleaning Co., a business his parents purchased in 1966. The company they purchased consisted of a small tank truck and some customer records. Tim and Lori, along with their son, Tom, his wife, Carol, and their hard-working employees, have grown the business into a full service septic business. We can meet all your septic tank and sewer & drain cleaning needs along with septic repairs and many other services.
---
We have been featured in dozens of influential publications. Here are just a few: